General Prediction
2018 is a great year for marriage, career, business, income raise as well as for those in media and communication sector. Those in farming, animal husbandry or real estate business could suffer. Still overall time until October 2018 is decent for most of Aries natives.
Check Out In Instagram
Important Transitions
Jupiter remains in Libra Sign in Seventh House until October 11th 2018. Thereafter it moves into Scorpio Sign which is Eight House for Aries natives. It remains there for rest of the year.
Saturn remains in Sagittarius sign which is the Ninth House for whole of 2018.
Rahu remains in Cancer Sign which is Fourth House for whole of 2018.
Career in Job Sector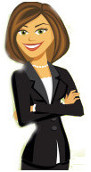 Those looking for jobs in service sector have to look hard to find a suitable job.
Those already employed would find it difficult to deal with pressure from peers and bosses.
There are troubles, frictions and workload likely to be present all year round.
There could be unexpected promotions for few but for others there are chances of job loss.
All in all its a year to stay calm for those in job sector.
Career in Business Sector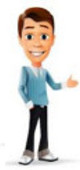 Those in business would have a great year due to blessings of Jupiter.
There are chances of expansion, new business ventures as well as unexpected income rise from other business sources.
Partnership business is also favorable and so is opening of business in education sector.
All in all its a good year for business.
Finances

There are no bad aspects on Savings House so savings remain solid. Natives should invest in gold and bank schemes for better gains.
Not a good year to invest in property or real estate. Those already involved in real estate business need to watch out until March 2019.
This is not a good year to invest in mutual funds or tax saver bonds either due to Rahu's aspect.
Income stays healthy for most part of the year due to Jupiter's blessing. There are chances of new means of income or pay raise at workplace.
Overall its a decent year for finance. Investments in real estate and mutual funds could be problematic.
Married Couples

This is a great year for married couples. Jupiter blesses married couples with understanding, romance and short travels.
There are chances for reconciliation and compromise for couples who have been fighting. Chances of divorce are few and far this year and a little understanding would solve most of marriage problems.
There are some frictions likely at home and with in-laws but overall its a great year for married couples.
Married couples should avoid foreign travels to long distance places next few years to avoid unnecessary expenditure.
This is a great year for married couples and they are advised to make the most of it.
Lovers & Marriage Hopefuls
This is a decent year for lovers and those seeking romance. There are no major placement or aspects which trouble those in love.
Those looking for a potential partner could find one and get married if they try in the right direction.
This is a golden year for those who are already in love and looking to get married. They should do so before Mid-October.
Overall its a great year for lovers and marriage hopefuls due to blessings of Jupiter.
Students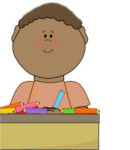 This is a bad year for those involved in schools and colleges. There are chances of failures and low grades unless natives work very hard.
There are chances of missing the whole year due to injury or other problem. Chances of drop-out are not ruled out.
Those in higher education or pursuing education on foreign soil also have to work very hard. They would find it hard to focus on education due to personal problems.
Students pursuing Phd's or involved in research are also affected badly this year.
Overall its a very bad year for those in education. Students are advised to focus on education, work hard and stay away from troubles this year.
Health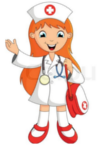 Physical health remains vulnerable. There are chances of joint pain as well as digestive troubles due to flatulence.
Mental health remains great with blessings of Jupiter. Native remains positive and optimistic for most part of the year.
Rahu can cause disease related to sexual organs. Natives are advised to stay safe and consult doctors at earliest sign of symptoms.
Chances of open heart surgery are not ruled out during this entire year.
Medical bills could keep piling due to digestive troubles. Chances of long hospital stay are not ruled out.
Overall its a year of caution for Aries natives as far as health issues are concerned.
Jupiter's Transit
Jupiter transit via Libra Sign until October 10th 2018 is great for marriage, business, income and for those in media and communication.
Those looking to get married and settle down can do so during the first ten months of 2018.
Marriage stays strong. There is increase in romance and understanding. Fighting couples have chance for reconciliation.
Those involved in business have great chance of business expansion or forging new business partnership.
Income is stable and chances of pay raise and new means of income are great for most part of year.
There is better communication possible at work place. Those in media and communication sector benefit from this Jupiter transit.
Overall Jupiter is great until October 10th 2018. Afterwards there can be some problems due to transit via Eight House.
Saturn's Transit
Saturn is decent for next few years as his transit is via Ninth House. There are chances of long distance travels as well as income raise.
Those looking for job in service sector might have to try harder. Those already in job would see increase in workload.
Health suffers for next few years and chances of long hospital stay are not ruled out. Natives should take care from digestive problems due to flatulence as well joint problems.
There are chances of both long and short distance travel for business, education or work related issues. Some troubles are possible during those travels.
Its still a decent year with worst part of Saturn phase now over for Aries natives.
Rahu's Transit
Rahu is unfavorable for whole year round. Those in real estate and farming need to be really careful whole year round.
There are troubles from tax authorities and also investment in mutual funds could be problematic.
There are chances of heart troubles and surgical operation on heart due to Rahu in Fourth House.
There could be problems in private organs and native is advised to consult doctor at earliest sign of symptoms.
There are troubles with superiors and co-workers at workplace. Chances of job relocation to foreign lands is not ruled out.
Troubles via travels to foreign country are likely. Atmosphere at home remains tensed.
Rahu is still bothersome for whole of 2018.
If you wish for a reply use Disqus. Facebook does not notify about comments posted.