General Predictions
2018 for Taurus natives is gonna be a year full of challenges. Saturn tests the natives with panoti phase while Jupiter is in Sixth House for most part of the year. Rahu provides opportunities for marriage and unexpected profits in business. Still overall its likely to be a challenging year.
Check Out in Instagram
Important Transitions
Jupiter remains in Libra Sign in the Sixth House until 11th October 2018. Thereafter it improves and moves into the Seventh House. Things gradually improve after October 11th 2018.
Saturn is gonna test the Taurus natives for next few years with the intense panoti phase. It stays in the Eight House in Sagittarius Sign for whole year round.
Rahu is in a better position being placed in Third House in Cancer Sign. It stays there for whole of year and there are unexpected gains from this placement.
Career in Job Sector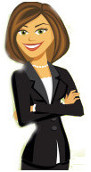 Its a good year for those in job sector. Jupiter provides opportunities to get new job or get job promotion.
Saturn also helps to get recognition and promotions for hard work.
There are great chances of income raise and unexpected sources of income due to Rahu's aspect.
There are cordial relationship suggested with boss, subordinates and co-workers all year round.
Its a good year for Taurus natives in job sector and natives are advised to make the most of it.
Career in Business Sector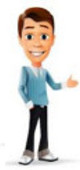 In business sector there could be mixed results. Some could see unexpected profits and business expansion while others could see heavy losses.
Those looking to expand business should do so only after Mid-October as results would be better due to blessings of Jupiter.
Partnership business could cause some problems and legal cases are not ruled out. Differences with partner should be sorted via healthy discussions.
Profits could be topsy-turvy. Some natives could see unexpected losses while others could witness unbelievable profit margins.
Those in business should wait out until Mid-October 2018 before taking any major decision related to business to avoid troubles later.
Finances

Savings should stay low due to Saturn's aspect. Unnecessary expenditures should make it very difficult to save money.
There are possibilities of heavy financial losses via various diseases especially those related to obesity.
Stable income is unlikely for most in 2018 due to Rahu. Sometimes there could be good income while other times income could suffer.
Stock markets are also unlikely to give good returns. Mutual funds are better for long term but in short term they also do not provide good returns.
Land property faces no major aspects this year. As long as there is a good opportunity land buying and selling would be beneficial.
Overall its a bad year for finance. Some caution is advised.
Married Couples

Married couples who have differences could see problems worsen. Others couples on good terms have a great year especially after Mid-October.
There are travels both long and short distance possible all year round due to Rahu.
Home environment is decent but some problems are likely with family members especially in-laws.
If married couples have already opted for separation then divorce should be a painful process.
Still its a good year for taurus natives in marriage. Only those who have differences need to worry this year.
Lovers & Marriage Hopefuls
Next few years for Taurus lovers are gonna be difficult. Love is hard to find due to restricting Saturn's aspect.
Chances of break-ups are not ruled out. Those in relationship can see differences and fights on regular intervals.
Surprisingly its a great year for lovers who want to tie the knot as well as for others who want to settle down.
Rahu and Jupiter bless Taurus natives with ample opportunities to marry and settle down.
Overall its a good year for lovers who wish to marry and settle down. Its not that great for lovers in steady relationship.
Students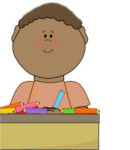 2018 is a good year for those Taurus natives studying in school and colleges. There are no major placement or aspect which trouble so natives get due credit for their hard work.
Those wishing to travel abroad for foreign studies can do so in first ten months. Though education abroad could be a difficult affair.
Those pursing Phd and involved in research have a great time especially the first ten months.
Overall its a good year for Taurus students.
Health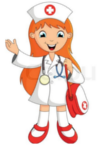 Health could be bad with problems related to obesity and digestive problems likely.
Chances of long hospital stay are not ruled out. In extreme cases even termination is likely though not before acute suffering.
Chances of problems in private body parts are not ruled out. They maybe hard to diagnose due to Rahu's influence.
Its a year of exercise and strict diet for Taurus natives especially the first ten months.
Jupiter's Transit
Jupiter transit is unfavorable for first ten months. Afterwards Mid-October it starts giving favorable results.
Its a good year for those in service sector with good job opportunities, promotions and good relationship at workplace all likely.
After Mid-October both the business and service class prosper due to healthy profits or income raise.
Chances of marriage are more likely after Mid-October though first ten months are more favorable for second marriage hopefuls.
Those looking to travel and settle abroad can do so for most part of the year due to Jupiter's blessings.
Saturn's Transit
Saturn is troublesome for next few years. It would test Taurus natives via panoti phase.
There could be troubles via income tax department and losses in court cases.
If there is divorce case running then Taurus native needs to pay huge alimony to partner.
There are losses via Stock Markets and careful and planned investment is advised.
Native has difficulty saving money.
Its a year of caution as Saturn is about to turn on the screws on Taurus natives.
Rahu's Transit
Rahu's transit is great for all year round. There are chances of long and short distance travels for job, romance, education and business related purpose.
Foreign education aspirants can travel and study in country of their choice. Some hard work would be required during study years.
Marriage hopefuls are also blessed with a chance to marry all year round by Rahu.
There are unexpected income raise for few but for others it could be loss of income source.
Still overall Rahu is favorable for whole year.
If you wish for a reply use Disqus. Facebook does not notify about comments posted.