General Prediction
2018 for Leo natives promises to be much better. Saturn finally stops his panoti while Jupiter is great for business, marriage, foreign travels and income. Rahu is a bit problematic but still leo natives should expect better results in 2018.
Check Out in Instagram
Important Transitions
Jupiter is in Libra Sign in Third House until 11th October 2018. Afterwards it moves into the Fourth Sign in Scorpio Sign. Its a great year for marriage and income raise with Jupiter's blessings.
Saturn is in Sagittarius Sign in Fifth House for whole of 2018. Its not so great for savings but good for business and marriage.
Rahu is in Cancer Sign in the Twelfth House for the whole of year. Its not too great for health and job seekers. Its good for those who wish to travel abroad.
Career in Job Sector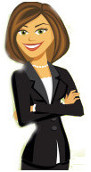 Career is great with better prospects of income raise and promotions.
There are no major influence so career should be stable and good relationship likely with boss, co-workers and employees.
Rahu's aspect does give troubles to those looking for new jobs. Those in service sector also face some problems.
Income remains stable with great chance of pay raise. There are also chances of finding new sources of income with Jupiter's blessings.
Overall its a great year for those in job sector. Difficulties are possible for those seeking new jobs.
Career in Business Sector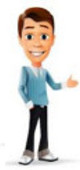 Business Sector sees great returns for most part of the year.
There is a golden chance for business expansion with Jupiter and Saturn's blessing until Mid-October.
There is new partnership business on cards and those already in partnership business see their relationship and business thrive.
Those involved in offshore business also see progress and travels which bring profits.
Those in real investment, construction, interior decoration, farming and animal husbandry have better prospects after Mid-October.
Its a great year for Leo natives involved in business. They should make the most of it.
Finances

Income stays strong for most part of the year but savings could be impacted negatively by Saturn.
Some troubles are likely from income tax department. Inheritance cases could result in losses.
There could be prolonged medical stay and medical bills could be hefty.
Investments in Gold and Bank Monetary Schemes is better if avoided this whole year.
Stock markets favor long term investors. Gamblers and short term investors stand to lose in 2018.
Overall its a good year for finances with pay raise likely but savings and tax problems could trouble the natives.
Married Couples

This is a great year for those in marriage with Jupiter and Saturn's blessings.
Those with differences can sort them out and reconcile.
Its a great year to increase intimacy, romance and understanding with ample chance to travel abroad.
Troubles are less likely in married life but those who have already applied for divorce need to give a good amount of money as alimony to partner.
Overall its a golden year for marriage. There is love, better understanding, romance and travels on cards for married couples.
Lovers & Marriage Hopefuls
Saturn's restricting presence puts brakes on romance sector for Leo natives.
There might be frictions and possible separation from love interest.
Those who are looking to find new romantic interest don't have any good luck this year.
Surprisingly its a great year for lovers and natives who wish to find marriage partner. Both Jupiter and Saturn help the natives to settle down in life.
Lovers in steady relationship have a chance to travel to far off destinations with Jupiter's blessings.
Overall its a decent year for lovers. Natives who wish to marry and settle down have better prospects in 2018.
Students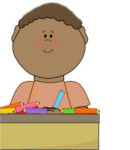 The most difficult years are over for students. Next few years for leo students promise to bring success in the education sphere.
Rahu's aspect could bring distraction and disruption for leo natives in schools and colleges. They should keep focus on their studies to get desired success.
Jupiter blesses those who wish to travel abroad for higher studies. Its a golden year for those in Masters, Post-Grad and those wishing to get foreign university degree.
Its not that good a year for Phd and Research students due to Rahu. They need to keep their focus on their dissertation or they stand to lose.
Its a good year for leo natives in education sector. But those involved in Phd and research need to be careful in 2018.
Health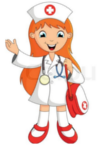 Its a good year for health but there could be troubles in digestive system due to Ketu.
Chances of heart surgery are not ruled out for leo natives above 60 years old.
There is improvement in mental health as tension and worries reduce this year.
Females could see irregularity in menstrual cycles due to Saturn's aspect. Still major troubles are unlikely.
Overall its a great year for health. Major health troubles and hospital stay are unlikely scenario for most.
Jupiter's Transit
Jupiter is great for those in business sector and partnership business.
There is a golden chance for business expansion as well as undertaking new partnership business.
Business profits surge for most part of the year. There could be income raise and new means of income for those in service sector.
Jupiter is great for those involved in offshore business. There can be healthy profits and travels abroad which could be financially beneficial.
Best of all those who wish to marry and settle down can do so for most part of the year.
Those already married can see increase in romance and understanding. There could be romantic travels on cards.
Leo natives can relax as Jupiter is gonna be great for next few years.
Saturn's Transit
Saturn stops the panoti phase and moves into Fifth House. Next few years would be smooth ride for leo natives.
There are chances of pay raise and promotions for hard working natives.
Saturn blesses both lovers and marriage hopefuls who wish to marry and settle down.
Business sees progress and there are chances of business expansion especially until Mid-October.
There can be some troubles for those involved in politics, theatre or acting. Opportunities could be hard to find.
There could be frictions and break-ups with love interest and new love is hard to find for next few years.
Still the next few years provide little or no major troubles from Saturn for leo natives.
Rahu's Transit
Rahu is bothersome for whole of 2018 as he is located in Twelfth House which deals with losses.
There could be heart troubles and surgery for the leo natives who are aged.
Those in schools, colleges, research and pursuing Phd studies could see disruption and difficulties in educational sphere.
Digestive tract problems are not ruled out with Ketu in Sixth House and Rahu aspecting it.
Its a great year for those who wish to travel and settle in foreign countries. Rahu would provide opportunity to move away from home environment.
Rahu is still bothersome until March 2019. Leo natives need to be careful from this Rahu's transit.
If you wish for a reply use Disqus. Facebook does not notify about comments posted.