General Prediction
Scorpions face their biggest test in 2018. Saturn, Rahu and Jupiter are all in bad placements for most part of the year. Its a good time for travels and foreign settlement. Time after Mid-October would be better overall especially for business and marriage.
Check Out in Instagram
Important Transitions
Jupiter is in Libra Sign in Twelfth House until 11th October 2018. Afterwards it moves into own sign in First House. Its not a good year as Planet of Fortune is in House of Losses. Time after Mid-October would be favorable for business, marriage and romance.
Saturn is in Sagittarius Sign in Second House for whole of 2018. Its the last phase of Sade-Sati and its going to test the natives. There could be troubles with savings, family and income.
Rahu is in Cancer Sign in the Ninth House for the whole of year. Its going to be bothersome for mental health. Rahu provides good opportunity to travel and settle abroad in 2018. Still there could be some troubles in 2018 due to Rahu.
Career in Job Sector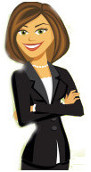 Its a decent year for those looking for jobs as Jupiter helps boost job prospects.
Those involved in service sector have a decent year with Jupiter keeping things smooth for them.
There are no major influence which trouble those doing jobs. But promotions and pay raise may need to wait for few more years.
Chances of foreign re-settlement or transfer to foreign countries for job purpose are high for the entire year.
Those involved in back office work may see some troubles with superiors and increase in work load.
Career in Business Sector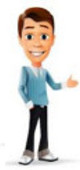 Its not a good year for business and natives could find it hard to get desired profits. Time after Mid-October is favorable.
Those involved in real estate, farming, animal husbandry, construction business, interior design and transportation can get good returns provided they invest for the long term.
Those involved in offshore business stand to lose with travels and troubles harassing them all year round.
Its not a good year for financial experts and lendors.
Partnership business and expansion are favorable after Mid-October. Until then its best to pass out the difficult phase.
Finances

Its a bad year for savings and income due to Saturn.
Investments in gold or banks could bring tax troubles for the natives. Investment should be diversified.
Its a good year to invest in real estate and land property. Long term careful investment in stock markets are also favorable.
Gambling and risky stock investments need to be avoided at all cost in 2018.
Mutual funds and tax saver bonds don't provide good returns either.
Next few years are bad for finances. Natives should keep his calm and try saving as much as possible to avoid troubles later.
Married Couples

Its a decent year for married couples with things improving drastically after Mid-October.
Family life and home atmosphere remain tensed though things can be sorted out with some understanding and compromise.
Frictions with in-laws are possible though it can be avoided with bit of calm. Divorces are not ruled out in 2018.
Romance is abundant for whole year and after Mid-October there is return of understanding and intimacy in married life.
Natives can go on long distance travels to foreign countries whole year round.
Scorpio natives who are happily married can increase romance and go on long distance travels but those who have differences are likely to seek divorce. Some care is required especially until Mid-October for married couples.
Lovers & Marriage Hopefuls
Its a good year for lovers with things getting better after Mid-October.
Both Rahu and Jupiter bless lovers with travel, romance and intimacy in love life.
Lovers who wish to marry and settle down can do so after Mid-October.
Ofcourse chances of break-ups and finding bad love interest are not ruled out due to Rahu's influence.
Still 2018 would be a good year for both the lovers and marriage hopefuls.
Students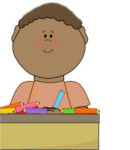 Its a good year for those in schools and colleges. Students can get good grades provided they work hard on their studies.
Its not that good a year for those studying Masters and Post Grad. Rahu could make it hard for them to focus.
Foreign education aspirants can travel abroad for education whole year round.
Some troubles are likely for those studying in foreign countries. It would be difficult to balance work and studies.
Its a good year for those pursuing Phd. and research especially time until Mid-October.
2018 could require focus and hard work but it also promises to give results in education sector for hard working Scorpio natives.
Health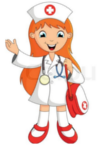 Health remains good overall with no major influence troubling the native in 2018.
Jupiter's aspect means natives need to take care of obesity and related disease.
There are chances of heart blockage and surgeries during next few years for few natives who are not careful with diet.
Mental health remains troublesome whole year round. There could be depression and severe anxiety which trouble natives.
Chances of constipation and digestive troubles are not ruled out.
2018 is a good year for health. Apart from mental ailments no major health concern is indicated.
Jupiter's Transit
Jupiter is bothersome until Mid-October but afterwards it would start giving good results.
Chances of heavy losses both personal or monetary are not ruled out until Mid-October.
Its a bad year for those fighting court cases. They can result in native needing to give up large part of their wealth as alimony or settlement money.
Things improve for business sector after Mid-October. There are chances of business expansion and starting new business after Mid-October.
There can be profits for those investing in stock markets and offshore business after Mid-October.
Lovers and Marriage hopefuls have better prospects after Mid-October.
Overall majority of year is problematic but time after Mid-October is favorable for Scorpio natives.
Saturn's Transit
Its the last phase of Sade-Sati. Scorpio natives are tired but they still need to pass the next few years calmly.
Its not a good year for family life and there could be tensions and frictions at home.
Its a good year to invest in real estate, farming, construction or transport business with eyes on long term profits.
Its a bad year for those with heart troubles and chances of heart surgeries are not ruled out.
Income stays low and its would be very difficult to save any money.
There can be tax problems as well as losses in courts. Its best to stay away from legal route.
Saturn is going to test the natives in final phase of Sade-Sati. Its best to keep calm and pass this difficult phase.
Rahu's Transit
Rahu is great for romance and travels. Its gonna help those who wish to marry and settle down.
Those who wish to travel can travel whole year round for business, job, education or romantic purpose.
Rahu may increase tensions and anxieties whole year. Chances of depression and other mental ailments are not ruled out.
Rahu gives unexpected profits in stock markets for some but for others there could be heavy losses. Stock markets require careful and sensible investments.
Rahu is great for romance and those wanting to find new love. Though chances of finding a bad love interest are a possibility in 2018 due to Rahu.
Rahu increase mental worries and tensions. Its not necessarily in a bad placement but some caution would be helpful.
If you wish for a reply use Disqus. Facebook does not notify about comments posted.