General Predictions
2018 is a year which goes from bad to worse for Sagittarius natives. Saturn and Rahu would show troubles and difficulties. Jupiter is favorable until Mid-October. Its a challenging phase and some calm is required.
Check Out in Instagram
Important Transitions
Jupiter is in Eleventh House in Libra Sign until 11th October 2018. Its good for income, business and marriage. Afterwards it moves into the Twelfth House in Scorpio Sign and would cause a lot of unnecessary expenditures.
Saturn is in own Sign for whole of 2018. Its the core phase of Sade-Sati. It would test the natives mentally. Expect frustration, despair and troubles in your life.
Rahu is in Eight House in Cancer Sign for whole of 2018. Its going to cause losses in legal cases, divorce, heavy financial losses as well as bring troubles at home.
Career in Job Sector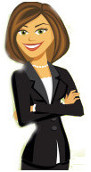 Saturn's aspect could bring troubles with superiors, increased work load and inability to focus on work.
Its going to be very difficult to balance home and work. Some natives may even need to quit job due to extreme pressure.
Its not a bad year for those with stable jobs. Chances of promotion and pay raise are possible for few.
There are chances of finding extra means of income with Jupiter's blessings.
Those looking for new jobs have better offers available to them after Mid-October.
Its a bad year for those working or looking for job. Its best to pass this time calmly.
Career in Business Sector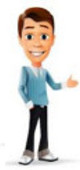 Its a decent year for those in business atleast until Mid-October. Afterwards there could be troubles in business.
Jupiter gives chance to expand and set up new business. Saturn also influences Business House so hard work would be required to make business a success.
Partnership business should be done with utmost care. Chances of legal troubles and losses in court case are not ruled out in partnership business.
Its a difficult year for those in construction, real estate, farming, animal husbandry and transportation. Its best not to take unnecessary risk in 2018.
There are problems with communication and media so those in public relations, advertisement, sales and communication business need to be extra careful.
Overall its a year which requires some caution. Its necessary to avoid taking unnecessary risk while doing business. It would save troubles later.
Finances

Its a bad year for finance especially for savings. Savings should deplete drastically in 2018.
Income stays decent until Mid-October. Afterwards there could be troubles with regular income as well.
Its better to avoid heavy investment in gold, bank schemes, tax saver bonds or mutual funds. There could be tax troubles via them.
Those who have invested in real estate and property also see troubles in 2018.
Stock markets are favorable until Mid-October. As long as there is careful investments there would be gains.
Its best to avoid any fraud investment schemes or gambling or native would lose all his savings and suffer irreplaceable losses.
2018 is a test as far as finances are concerned. Natives are advised not to over-spend and choose to invest carefully and save as much as possible.
Married Couples

Its a decent year for married couples in stable relationships. Its not that good a year for those who have differences.
Natives who are in a stable relationship see romance, understanding and travels in 2018.
Some care is advised when dealing with spouse and its also advised not to turn small differences into major fights.
Those who are already seeking divorce or thinking of separation would see ugly separation which leaves both partners hurt.
Communication is essential in 2018 between partners and Jupiter would help sort out minor differences.
Its not a bad year for majority of Sagittarians. But those seeking separation do have difficult times in 2018.
Lovers & Marriage Hopefuls
Its a good year for lovers with romance blooming for most of 2018.
There is intimacy, romance and travels waiting for Sagittarian lovers in 2018.
Those looking to find new love interest can do so before Mid-October with Jupiter's blessing.
Best of them all lovers and marriage hopefuls can marry and settle down as time until Mid-October favors marriage.
Lovers and marriage hopefuls should make the most of the time before Mid-October. Afterwards things are not so favorable.
Students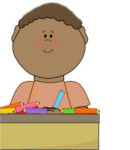 Its a bad year for those in schools and colleges. Rahu would cause loss of focus and failures in studies.
Time after Mid-October may turn a little better but still failures and drop-out are not ruled out for school and college goers.
There are no major influence troubling those in Masters and Post Grad education. So they need not worry.
Foreign education aspirants should wait for few more years for better prospects. 2018 is not a good year for going abroad for higher studies.
Those in Phd. and research programmes also have hard time focusing on their research and dissertation. Failures and drop-out are not ruled out for them.
2018 requires caution for students in schools, colleges, Phd and research studies. Foreign education aspirants are advised to wait few more years before going abroad.
Health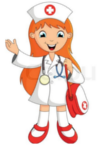 2018 could pose major health problems in intestine and private parts of the body due to Saturn and Rahu's influence.
There could be mental tensions, worries and frustrations which could trouble the native in next few years.
Heart troubles are a possibility and there are chances of termination also due to them if not handled carefully.
Major long term ailments and hospital stay are less likely until Mid-October.
Its still a good year for health but some care is advised for heart patients. Proper diet and exercise would help with digestive and intestine troubles.
If natives notice problems in private parts or sexual organs then its necessary to consult a doctor immediately.
Jupiter's Transit
Jupiter is favorable until Mid-October. Afterwards there could be physical and monetary troubles.
Jupiter is good for income, stock markets and chances of finding new sources of income are great until Mid-October.
Jupiter is also favorable for business and partnership although Saturn's aspect means some caution is required in business and partnerships.
If natives plan to expand their business or set up new business venture then its best to do it before Mid-October
Jupiter is great for romance and marriage in 2018. Natives can find new love interest as well as get married.
After Mid-October there are chances of heavy financial losses, personal troubles or physical ailments.
Saturn's Transit
Saturn would be harsh for next few years with core phase of Sade-Sati troubling Sagittarians. Some calm and patience is required.
There is mental tensions, worries and frustrations which trouble the native.
It would be hard to focus on job or business due to personal problems.
There are frictions and differences possible in marriage and business partnerships.
There are also chances of fights with siblings and neighbors. Those in media or communication field also have troubles.
Short distance travels are frequent and troublesome.
Rahu's Transit
Rahu is bothersome in 2018. Its best to stay away from legal cases or native stands to lose big time.
Its a bad year for those in real estate, farming, animal husbandry, construction or transportation business.
Its a bad year for those studying in schools, colleges or doing research or Phd. Its necessary to focus on studies.
Marriage would be on rocky roads and its necessary to communicate and deal issues with partner otherwise worse could follow.
Those who have health issues especially of intestine and private parts are advised to seek medical help at first sign of symptoms.
Rahu advises caution in 2018. Its best not to try legal route and keep finances in check or else worse could follow.
If you wish for a reply use Disqus. Facebook does not notify about comments posted.