General Prediction
2018 would be a year with mixed results. Its start of a very tough period due to Saturn's Sade-Sati. Rahu could cause stoppage in income & mental troubles. Jupiter is likely to give good results at home and for savings and career.
Check Out in Instagram
Important Transitions
Jupiter is in Tenth House in Libra Sign until 11th October 2018. Its good for career, home environment and savings. Afterwards it moves into the Eleventh House in Scorpio Sign and boosts income, marriage prospects and stock market profits
Saturn is in Sagittarius Sign in Twelfth House for whole of 2018. Its the first phase of Sade-Sati. It would trouble the natives physically and financially.
Rahu is in Seventh House in Cancer Sign for whole of 2018. Its going to cause irregularities in income, mental tensions, problems in married life and business.
Career in Job Sector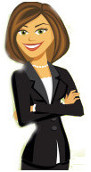 Its a good year for those already employed in job sector.
Responsibilities increase at workplace and so does growth potential. Native can learn new skill sets at workplace.
After Mid-October there are good chances of promotions and pay raise.
There is cordial relationship with boss, co-workers and employees.
Those with unstable jobs do see stoppage in income from time to time.
Capricorn natives looking for jobs need to find a good one before Mid-October. Afterwards it could be tough time for job seekers.
Career in Business Sector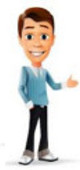 Business would see problems whole year round due to Rahu's presence.
Even those in well-settled business could see troubles and profits remain unstable.
Its a bad year to open a new business venture especially an offshore business venture.
Things are bad for those in media and communication business due to Rahu's aspect.
Those in real estate, farming, construction, interior design and transport business can get good profits until Mid-October.
Business requires full caution until March 2018. Natives are advised not to take unnecessary risk in 2018.
Finances

Finances remain a cause of concern with unstable income and heavy expenditures.
Majority of natives could see unstable income and business profits dry up. Few natives do see income or business profits increase drastically.
There are chances of heavy financial losses in business. Finance could decrease via family problems and health concerns.
Its a decent year to invest in gold and bank monetary schemes. But better returns are possible in mutual funds and tax saver bonds.
Its a good year for those who have invested in real estate and farming.
There are chances of good gains in stock markets after Mid-October so long term investment is advised.
Its a bad year overall for finance. Its best to avoid unnecessary risk and expenditures this year.
Married Couples

Marriage is gonna be a challenging experience in 2018. Its best to avoid unnecessary fights and try to stay calm.
Rahu would cause mood swings, miscommunication while Ketu could make native disenchanted in married life.
Saturn causes loss of intimacy and romance in married life. It could also cause separation from spouse as native has to travel or shift abroad.
In-differences and fights with family members are not ruled out in 2018.
Things improve in romance sector after Mid-October. Understanding also improves after Mid-October.
Its a year to keep calm and work out differences in married life. Else there could be certain divorce in 2019.
Lovers & Marriage Hopefuls
Its a good year for lovers and marriage hopefuls who wish to marry and settle down.
Those looking to find new romantic interest have better prospects after Mid-October.
Both short and long distance romantic travels are possible but care needs to be taken not to over-spend on those travels.
Native may lose interest, feel dejected or prefer solitude. If native doesn't give proper care and attention to love interest then worse could follow.
Its a golden year for those wishing to marry. But those in steady relationship need to be attentive to partner's needs and wants to keep relationship alive.
Students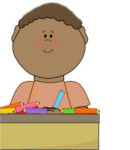 Its a good year for students in schools and colleges with Jupiter's blessings.
Masters and Post Grad students need to work very hard or else there could be failures.
Those who wish to travel abroad for higher studies can do so all year round but troubles are possible on foreign shores.
Those in Phd and Research have to be cautious. Thesis requires a lot of hard work and research to get approval.
Saturn requires hard work and focus for next few years from students studying Masters, Post Grad, Phd. or those pursuing research.
Health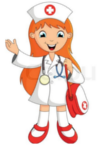 Its a bad year for health as Saturn and Rahu both create physical and mental problems.
Long term disease and long duration hospital stay are a possibility due to Saturn.
There are also chances of obesity and related diseases. Native needs to exercise regularly.
Rahu and Ketu can cause depression, schizophrenia and other mental diseases. Its a year to try yoga and pranayam for sound mental health.
There should be protection used during intimate sessions and doctors need to be visited at earliest sign of problems in private parts.
Jupiter's Transit
Jupiter is divine for the next two years. It would nullify some of the adverse effects of Saturn and Rahu.
Its a great year for both the job seekers and those already employed.
Jupiter blesses second marriage hopefuls until Mid-October and fist timers after Mid-October.
Savings remain healthy for most part of year and chances of pay raise and promotions are there after Mid-October.
Some caution is advised for obese people and regular exercise is mandatory for them.
Saturn's Transit
A challenging phase is upon Capricorn natives with start of Sade-Sati. Natives need to be calm and careful.
Natives should avoid unnecessary risks and expenditures in the next few years or there can be physical and financial troubles.
Long term health concerns and hefty medical bills are likely for few natives.
There is loss of intimacy and understanding in marriage. There is certain divorce in 2019 if ego's are not kept in check in married life.
Saturn could take natives on foreign travels or even make them migrate to foreign countries. Natives can expect troubles during foreign travels and stay.
Its start of the Saturn test. Its not the end of world but some care and caution are required.
Rahu's Transit
Rahu and Ketu can cause havoc in personal and family life especially in marriage.
Income remains unstable in 2018. Some could see profits and promotions but others could see stoppage in income flow.
Depression, anxieties and other mental ailments could trouble natives all year round due to Ketu's placement and Rahu's aspect.
There are chances of frictions and fights with neighbors and siblings for whole of 2018.
Those in communication, sales, PR or media departments need to be extra careful not to hurt sentiments of general public.
Business remains unstable but time after Mid-October could give good results with Jupiter's blessings.
Rahu and Ketu both advise caution in 2018. Its a year to be keep calm and control over-spending.
If you wish for a reply use Disqus. Facebook does not notify about comments posted.