General Predictions
2018 is a great year overall with both Saturn and Jupiter in favorable conditions. Rahu could be bit bothersome for career and those with health problems. Otherwise its a year full of progress and happiness.
Check Out in Instagram
Important Transitions
Jupiter is in Ninth House in Libra Sign until 11th October 2018. Its great for travels, higher studies and offshore business. Afterwards it moves into the Tenth House in Scorpio Sign and boosts career, savings and job prospects
Saturn is in Eleventh House in Sagittarius Sign for whole of 2018. Its a great year for income but it could cause worries and tensions especially for those fighting legal cases.
Rahu is in Sixth House in Cancer Sign for whole of 2018. Its going to be difficult year for job seekers and those already employed. There are chances of financial losses as well as physical injuries.
Career in Job Sector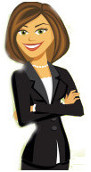 Its a bad year for those employed in the job sector due to Rahu in Sixth House.
There are frictions with boss, co-workers and employees as well as difficulties getting task done.
Those looking to find new jobs have it tough until Mid-October. Getting bad jobs and bad bosses are not ruled out in 2018.
Those involved in back-office also have troubles especially tax officials and debt collectors.
Promotions and pay raise are less likely for next few years owing to Saturn.
Jupiter may provide some help after Mid-October but overall 2018 is a very bad year for those employed and those looking for work in job sector.
Career in Business Sector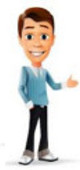 Its a good year for Aquarius natives in business sector. There are no influence which troubles business.
Business profits remain stable. Its best to avoid unnecessary risk for next few years.
Those wishing to expand business offshore can do so until Mid-October and gain from them.
Natives in real-estate, farming, animal husbandry construction and transport business stand to gain after Mid-October.
Those in health and social service sector can get unexpected profits during 2018 especially after Mid-October.
Aquarius natives fighting legal cases related to business need to be careful. Troubles, tensions and losses are a possibility.
Finances

Finances in 2018 are decent with good earnings possible all year round.
Rahu's aspects could cause troubles saving money. Health and family problems could deplete savings.
Savings are healthy after Mid-October with Jupiter's blessings. Time after Mid-October is better for gold investments.
Its a year when income tax officials and other finance regulators could trouble natives.
Long term investment in stock markets gives great profits. Short term would cause heavy losses.
There are profits from real estate, construction, interior design, farming and animal husbandry after Mid-October.
Married Couples

Its a good year for marriage. No major troubles are likely in married life.
Married couples can increase romance and go on romantic travels to foreign location.
Native feels confident and is freely able to express his/her emotions to marriage partner.
Couples looking to have a child have a great chance until Mid-October.
Those fighting divorce cases would find the separation process long and painful.
Lovers & Marriage Hopefuls
Romance is blooming until Mid-October and Aquarius lovers should make the most of it.
There is understanding, intimacy and romance all returning in love life.
Aquarius lovers can go on long distance and short distance travels to their favorite destinations.
Those wishing to find a new love interest can find one until Mid-October with Jupiter's help.
Chances of marriage are also there until Mid-October for lovers and marriage hopefuls.
Students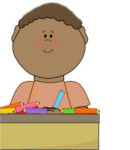 Its a year of gradual improvement for those in schools and colleges. After Mid-October they get good grades with Jupiter's blessings.
Those looking to get into prestigious colleges and universities can get a good offer in 2018.
Those in masters and post grad education also have a great time until Mid-October.
Whole year provides a good chance to travel to foreign countries for higher education. Time until Mid-October is better.
Phd. and research students need to focus hard on their studies or they stand to lose. Chances of drop-outs are not ruled out for them.
Health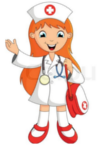 Both physical and mental health remain a cause of concern in 2018. Natives are advised to take care of health and exercise regularly.
Saturn aspects ascendant and that brings insecurities, anxiety and depression for Aquarius natives.
Jupiter keeps a check on Saturn's bad influence but after Mid-October there are chances of obesity via Jupiter's aspect.
Rahu is in Sixth House and that brings diseases which are hard to diagnose.
Its a year when there could be considerable financial expenditures due to health troubles.
Jupiter's Transit
Jupiter is great for both long and short distance travels especially those who wish to settle abroad.
There is good understanding and favors possible from siblings and neighbors.
Native feels optimistic and spiritual and is able to go on religious pilgrimages.
Those in communication and media stand to gain until Mid-October. Afterwards Jupiter favors real-estate, farming, construction and transportation.
Its a good year to invest in long term stock markets and there can be considerable gain from them.
There is increase in romance, understanding and travels for married couples and lovers.
Overall its a blissful year for Aquarius natives via blessings of Jupiter. They should make the most of it.
Saturn's Transit
Saturn is still favorable for next few years. Though it does cause tension and worries.
There are chances of pay raise, promotions and increase in business profits for hard working natives.
Friends and networking circle may decrease but those who remain would be loyal and faithful friends.
Stock markets can get good returns if long term investment is done.
Understanding with children increases and native becomes popular among peers.
Its a bad year for inheritance and legal cases. Natives may see troubles from tax departments.
Frictions with in-laws and painful divorces are a possibility for married couples.
Rahu's Transit
Rahu is bothersome for whole of 2018.
Rahu could bring troubles for job seekers and those employed in service sector.
There could be frictions and loss of focus at workplace. Job loss is not ruled out.
There can be diseases which are hard to diagnose and medical expenses maybe high.
Rahu causes savings to vanish due to personal, family or medical troubles.
Ketu is good for spirituality, reaching higher self conscious and going on religious pilgrimages.
If you wish for a reply use Disqus. Facebook does not notify about comments posted.