General Prediction
2018 is a testing year for Pisces natives. Saturn can cause problems for career, business and marriage and there is no help from Jupiter until Mid-October. Rahu could increase romance as well as encourage foreign travels in 2018.
Check Out in Instagram
Important Transitions
Jupiter is in Eight House in Libra Sign until 11th October 2018. Its good for inheritance but other then that its a troublesome period. After 11th October it moves into the Ninth House in Scorpio Sign. Thereafter Pisces natives can enjoy a smooth ride.
Saturn is in Tenth House in Sagittarius Sign for whole of 2018. Its going to bring troubles and frictions at workplace. Business and marriage could also suffer for next few years.
Rahu is in Fifth House in Cancer Sign for whole of 2018. Stock markets could give good returns and there are chances to go on foreign travels. Rahu is not that great for income or mental health in 2018.
Career in Job Sector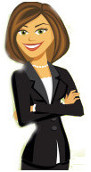 Next few years could see increased responsibilities and workload at workplace due to Saturn.
Those who are employed would find it difficult to balance personal and professional life.
There are frictions with superiors, co-workers and employees as well as difficulties finishing task allocated at workplace. This in turn could impact family life at home.
Chances of job transfers to far off locations and settling in foreign lands for work are not ruled out for next few years.
Only sincere and hard working candidates get a chance at pay raise and promotions.
Its a good year for job seekers with no major influence troubling them in 2018.
Its a good year for back-office workers, tax officials and professionals who work behind the scenes like software professionals.
Career in Business Sector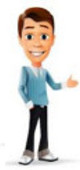 2018 is a year of turmoil in business sector. There are hardships and troubles with less possibilities for growth.
There are legal cases and frictions in partnership business. Break-ups with business partners is not ruled out.
Profits and earnings remain unstable due to Rahu. Chances of heavy debts are possible for some.
Its best to avoid offshore business dealings in 2018. Still period after Mid-October does give some respite for offshore businesses.
Its a bad year for those in real estate, farming, animal husbandry, construction and transport business due to Saturn's aspect.
Finances

Finances are decent for most year round although in some cases there could be heavy financial losses also.
Savings in gold, bank schemes, mutual funds and tax saver bonds could give good returns until Mid-October.
Gambling should be avoided at all costs or there could be heavy losses. Stock markets give good returns after Mid-October.
Those who have invested in real estate, farming, transport and construction would see troubles and losses in their investments.
Surprisingly some Pisces natives stand to gain good inheritance before Mid-October via blessings of Jupiter.
Married Couples

Things gradually improves for married couples and after Mid-October there is return of romance and happiness.
Atmosphere at home would remain tensed due to Saturn's aspect and chances of fights are not ruled out in married life.
Romantic travels are possible all year round. Time after Mid-October is especially great to go on foreign tours.
Chances of divorce are few and far. Those who have applied for divorce see amicable divorce and could get good alimony from partner.
There are frictions possible at home in married life but a little calm and some understanding would ensure that married life stays blissful in 2018.
Lovers & Marriage Hopefuls
2018 is a year with mixed fortunes for Pisces lovers. Some see increase in romance while others see break-ups.
Rahu increases chances of finding a bad love interest. Rahu could also lead to one-sided love and leave natives heart broken.
Those in steady relationship see increase in romance and intimacy.
Chances of marriage are less for next few years for both lovers and marriage aspirants.
Romantic travels are possible all year round but its far better if travels are undertaken after Mid-October.
Students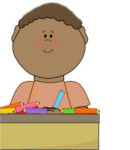 Its a testing year for students in schools and colleges as well as for those doing research and Phd. programmes.
Saturn's aspect means students in schools and colleges need to work very hard to get decent grades. Chances of drop-outs and failures are possible.
Those in Master and Post Grad do see progress after Mid-October. Until then they could find it difficult to focus on studies.
Foreign education aspirants should wait until Mid-October for better opportunities.
Its a very difficult year for those involved in Phd. and research. Its necessary to focus and work very hard to ensure thesis is approved.
Health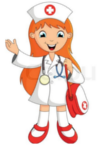 2018 could see physical injuries, heart troubles as well as urinal problems prop up for Pisces natives.
Heart surgeries are a possibility for next few years. Those with heart problems or over sixty years of age need to exercise regularly and follow a strict diet to keep the heart healthy.
2018 could also see long term hospital stay due to physical injuries.
There could be irregular menstrual cycles in women as well as UTI(urinary tract infection). Men could be troubled by UTI, urinal incontinence and related disease of urinary tract.
Mental health gradually improves after Mid-October. Until then anxieties and worries could trouble natives.
Jupiter's Transit
Jupiter is unfavorable until Mid-October. Afterwards it turns favorable as it moves into the Ninth House of Fortune.
Those doing back-office work like tax officials and software professionals have better times until Mid-October.
Its a good time until Mid-October for buying gold, investing in mutual funds and tax saver bonds.
Few natives can gain good inheritance. Those fighting legal and divorce cases also see judgement in their favor.
After Mid-October its great for business expansion, mental health, romance and stock markets.
Foreign travels for education, religious, romantic and business purpose can be fruitful after Mid-October.
Understanding, romance and intimacy improves for married couples and lovers after Mid-October.
Saturn's Transit
Saturn is unforgiving for career and business. Next few years are a challenge for Pisces professionals.
Natives see frictions, project delays as well as difficulties juggling between family and career. Business sees losses and legal cases.
There are frictions with business partners as well as with marriage partner. Legal cases are not ruled out.
There could be physical injuries as well as financial losses in 2018.
Foreign settlements and travels are a cause of stress and create problems in natives life.
There are diseases of the urinary tract as well as possibility of heart problems.
Rahu's Transit
Rahu is great for romance and travels. Its not that good for mental health.
Rahu could bring romance and new love interest into life of Pisces natives.
Rahu also provides support to foreign education aspirants though some difficulties are possible.
Travels for education, work, business and romance are possible all year round.
Its not a year to try gambling but careful and planned stock investments can give surprising and great returns.
Natives could feel depression, anxiety and phobias due to Rahu's influence.
If you wish for a reply use Disqus. Facebook does not notify about comments posted.